After School Kid
Promoting active entertainment for energetic children
Welcome to After School Kid
Are you in search of the ultimate entertainment solution to keep your energetic little ones active and engaged after school? Look no further! After School Kid is your go-to resource for all things fun and exciting, specifically designed to keep kids on their toes and bursting with joy.
At After School Kid, we understand that children have boundless energy, and what better way to channel that enthusiasm than with the thrill of a bouncy castle, soft play set or more active fun when the school day is over? Whether it's a birthday party, a school event, or just a weekend adventure, we've got you covered with our handpicked selection of the best bouncy castle and party hire companies.
Our mission is simple: to encourage active play and ensure your children have the time of their lives. Bouncy castles are more than just inflatable structures; they are portals to a world of imagination and exhilaration. With After School Kid, you can provide your kids with hours of unbridled excitement, ensuring that their afternoons are filled with laughter and unforgettable memories.
We've scoured the market to bring you a carefully curated list of reputable bouncy castle and party hire companies. Each of our partners is chosen based on their commitment to safety, quality, and delivering an experience that goes above and beyond. Rest assured, your children's safety is our top priority, and we only recommend companies that adhere to the strictest safety standards.
As well as hot tips on event hire companies, we also provide you with a wealth of tips, guides, and ideas to make your event a resounding success. From party planning checklists to decoration ideas, After School Kid is your one-stop shop for all things related to active entertainment.
Ready to bounce into action? Explore our list of recommended bouncy castle and party hire companies. Stay tuned as we continue to expand our list of trusted partners and share exclusive promotions and discounts for the After School Kid community.
Bouncetastic Bouncy Castles
Bouncetastic Bouncy Castles is your gateway to a world of inflatable excitement and adventure. With an extensive range of bouncy castles, slides, and inflatables, we bring the joy of bouncing to life at your events and celebrations. Whether it's a birthday party, a school gathering, or a community festival, our top-quality inflatables ensure hours of laughter-filled entertainment for all ages. Committed to safety and customer satisfaction, Bouncetastic is the go-to choice for bouncy castle hire in Liverpool and beyond. Let us turn your ordinary moments into extraordinary memories with our bounce-tastic offerings!



King of the Castles Gloucester
Looking for the ultimate bouncy castle hire Cheltenham experience? Look no further than King of the Castles Gloucester. We are your go-to destination for inflatable fun, offering a wide range of themed bouncy castles and entertainment options that will improve any event in Cheltenham and throughout Gloucestershire. With our unwavering commitment to safety, cleanliness, and exceptional customer service, King of the Castles Gloucester is the name you can trust to bring the bounce to your Cheltenham event. Contact us today and let the inflatable adventure begin!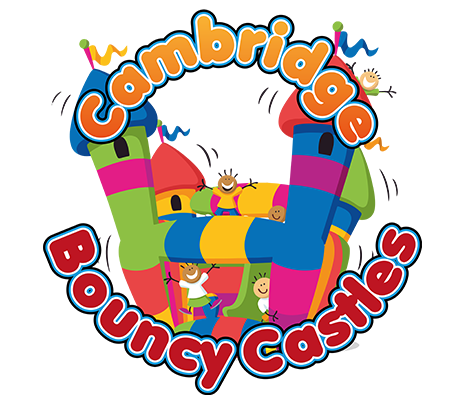 Cambridge Bouncy Castles
Cambridge Bouncy Castles is the foremost destination for inflatable fun and entertainment in the Cambridge area. With a diverse range of inflatables, from enchanting Bouncy Castles to adventurous Assault Courses and much more, we transform events into unforgettable experiences. Our commitment to safety ensures that every moment of play is worry-free, making us the trusted choice for families, schools, and event planners alike. Proudly serving Cambridge and neighbouring areas such as Baldock, Hitchin, Biggleswade, and Saffron Walden, we bring joy and laughter to communities throughout the region. For Cambridge inflatable rentals and Stevenage bouncy castle hire, we're unbeatable!
Monster Inflatables
Monster Inflatables is your ultimate destination for bouncy castle hire in Essex. With a commitment to delivering pure excitement and endless fun, we offer a wide range of inflatables and entertainment options that cater to events of all sizes and themes. Whether you're planning a children's birthday party, a corporate event, or a community gathering, our high-quality bouncy castles, interactive games, and themed inflatables are here to turn your vision into reality. With extensive delivery areas covering Chelmsford, Benfleet, Rayleigh, Billericay, Basildon, and more locations in Essex, we bring the bounce right to your doorstep. Safety, creativity, and unparalleled customer service are at the heart of what we do, making Monster Inflatables the go-to choice for inflatable fun in Essex and beyond.
Dancing Cubs
Dancing Cubs is your premier destination for exceptional soft play entertainment and equipment in London. We specialise in creating fun and engaging experiences for children and families, with a commitment to safety and quality. Whether it's a party, event, or gathering, Dancing Cubs brings the joy of play to every occasion. For the best
soft play in London
, you'll find all you need - we have ball ponds, bouncy castles, activity climbing frames and a whole lot more.
Cookes Castles
Cookes Castles is your premier destination for all things bouncy in the heart of East Grinstead and surrounding areas. East Grinstead bouncy castle hire is easy with us - our wide range of bouncy castles, bounce and slide bouncy castles, inflatable slides, disco domes, and soft play options ensures that we have something for everyone, from little adventurers to seasoned partygoers. Our dedication to safety and quality means you can bounce with confidence, knowing you're in good hands. So, whether you're planning a birthday bash, a community event, or a corporate gathering, Cookes Castles is here to elevate your entertainment to new heights. Bounce on over to Bouncy Castle Hire East Grinstead and let the good times roll!


Contact us
Would you like to appear here? Email info@kevinburkeservices.com